Comprehensive uninterrupted power supply solutions even for the most demanding systems
Prinsis was established in 1994, when a group of young engineers started developing high-frequency modular power devices and uninterruptible power systems. After 20 years of operation, Prinsis has gained the reputation of a trustworthy and dependable partner with excellent references.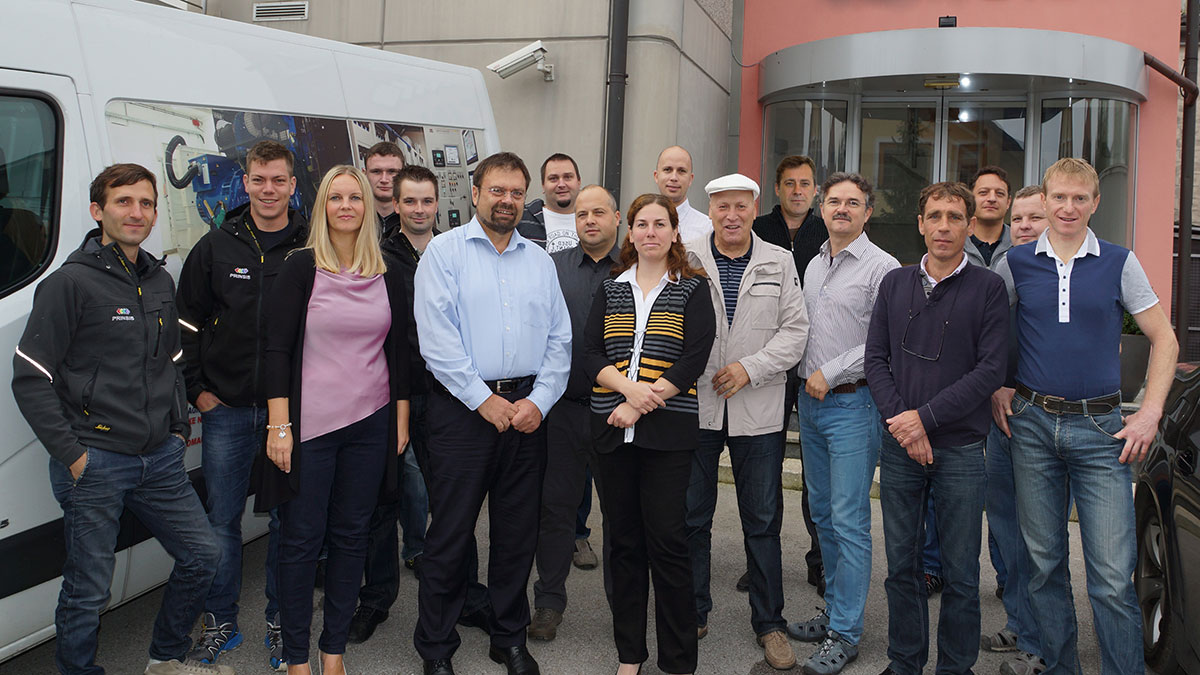 Outstanding references and the status of a dependable business partner


Today, our references include the largest projects as we have participated in the reconstruction of uninterruptible power supply systems and the entire electric power sections of companies in the fields of electric power distribution, telecommunications, electric power transmission and the Slovenian armed forces and the police.
Continual improvement and keeping up with technological advances
It was primarily the quick development of ICT technologies that has required some new approaches when it comes to reliable power supplies. A comprehensive treatment of reliable electric power supply systems when reconstructing existing power supply systems is all the more important – for this reason, in keeping with its orientations, Prinsis has recruited leading experts in the field of backup generator power supplies. With its own latest solutions for incorporating backup generator sources into the Virtual Power Plant system, Prinsis opens up new possibilities for using power generators in equalising the flow of electric power in power transmission networks.
Comprehensive and reliable solutions
We invest the most know-how and effort into developing solutions and systems that make it possible to provide a high level of availability and efficient monitoring of the operation of electric power systems. We have developed a monitoring system that allows for timely detection of any irregularities in system operation and efficient notification to operators about the situation and the need to take action before power supply is disrupted. In one location, we provide various services, round-the-clock technical and servicing support and a supply of original spare parts, successfully accomplishing the mission of being a trustworthy and dependable partner you can always count on.
Vision
In the future as well, in Slovenia and abroad alike, Prinsis will strive to convince the market with technically correct and affordable solutions in the field of reliable electric power supply systems. We will also expand our competencies and offer into the field of utilising renewable energy sources in reliable electric power supply systems, while seeking advanced solutions in line with the demands of the modern era.